Who we are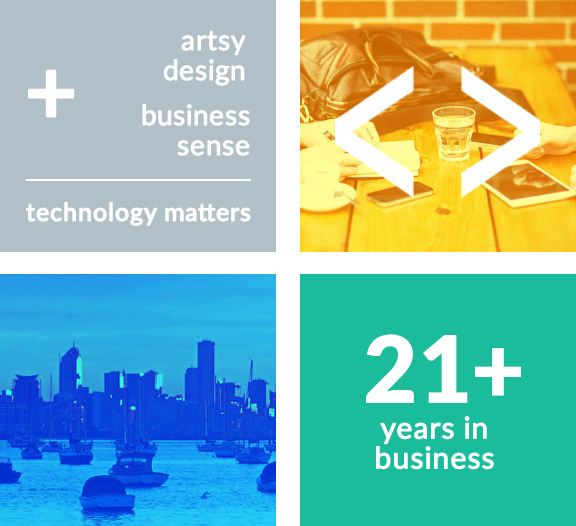 Who is Technology Matters?
We're a digital agency specialising in websites that achieve more.
 
What does that mean, though?
It means that as much as we love building cutting-edge, beautifully-designed websites with all the bells and whistles (and we do!), our top priority will always be your business. Our team pulls together specialties in many streams – design and usability, programming, business development, search marketing, social media, and more – to deliver a digital solution that will suit your unique needs.
Whether you're a startup or a nation-wide professional association, it's the outcomes that matter – user engagement, productivity, enquiries and sales. That's our specialty. That's why our websites achieve more.
 
While we serve clients all across Australia, we call Yarraville home.
Janet Pearson
Managing Consultant
---
Janet founded Technology Matters in 1998, back in the days of animated GIFs and competing search engines.
As well as charting the course of the company, Janet's 20+ years of business, marketing and IT experience bring a strong business focus to all our projects.
Richard Pearson
Web Developer / Search Marketing Specialist
---
Richard doesn't only design and develop web solutions – he keeps the visitors coming.
As our resident Google Adwords Professional, he specialises in generating targeted traffic at the lowest possible cost… and in converting those leads to sales.
Naomi Nicholls
Web Designer
---
Naomi's focus is turning your words and ideas into a website design that looks good and works hard for your business.
She also oversees our social media packages and is a hell of a writer.
"I love my website - it reflects who I am and what I do - and that's because it was a team effort! It's been invaluable to me to have someone who listens to my ideas but can guide me about what will work best."
Meet our clients
The best part of our job is the people we work with. They're a great bunch, and they've got some pretty nice websites too (if we do say so ourselves.) Take a look at them: