Online marketing
Marketing strategies as unique as your business
Reach new customers and better engage your existing customers with a tailored digital marketing strategy.
Whatever the size or shape of your business, if you want to thrive in the online world you need a mix of digital marketing strategies. Our team boasts specialists in all disciplines of online marketing and engagement, including:
Search marketing (also known as Search Engine Optimisation or Search Engine Marketing)
Paid advertising (also known as Pay-Per-Click)
Social media and email marketing
Whatever your business needs - whether it's a top ranking in Google's results, an expertly-managed Adwords campaign, or exciting shareable media - our marketing and social media specialists have the expertise to get you connected.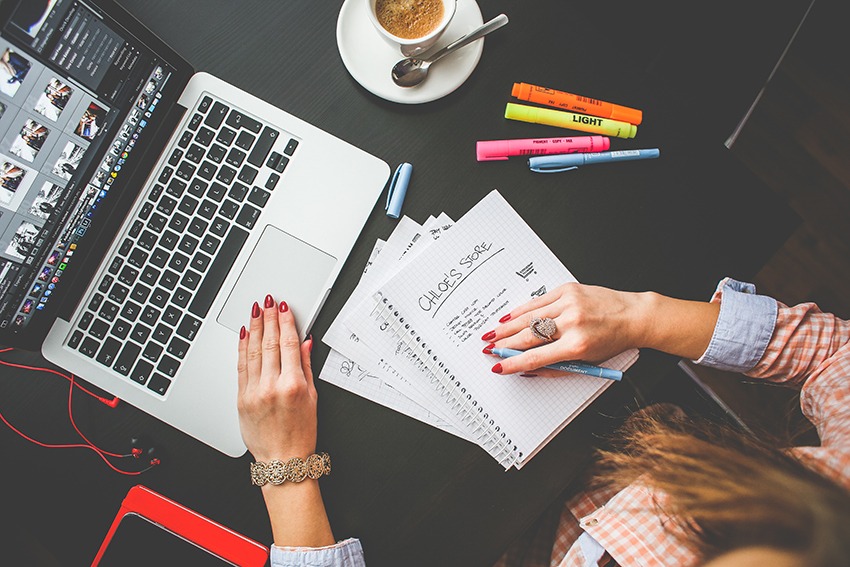 Search marketing
Search is the single most effective channel in digital marketing, making search engine marketing a vital tool for attracting customers in the 21st century. We combine tried and tested methodology with the flexibility and creativity necessary to successfully adapt to an ever-changing industry.
Keyword research
The first step to success is to know what you're after. Our search engine professionals will analyse your business, your industry and your competition, and we'll find the search phrases that will bring the right customers to your site.
Search engine optimisation (SEO)
A dizzying array of factors go into Google's search algorithms...but one of the most important is your very own site. We know the right way to build and structure a site - and the right kind of content - to show Google that you're important. If you want to even be noticed, SEO is essential.
Offsite search engine optimisation
The other aspect of a successful search strategy is "offsite SEO" - generating targeted links to your site from reputable, related sources. This can be tricky, and it can time, money, planning and expertise. But if you're after a hotly-contested search term, this is what you need.
Getting your site to the top of Google is an excellent way to increase your site's traffic, but doing this naturally takes time, dedication and patience. What if you need to be seen today? That is where paid search advertising really shines.
Google Adwords
As soon as we've helped you decide on a budget and keywords, we'll start generating traffic immediately. Our Adwords campaigns are fiercely targeted and primed to generate conversions - we won't bust your budget on wasted clicks.
Remarketing
Have you ever noticed one ad that just keeps appearing, everywhere you look? That is remarketing, and it's a shiny new feature that generates an amazing amount of traction. We offer remarketing services on Facebook, Youtube and sites displaying Google Adwords.
Youtube advertising
Video advertising is a new and thriving industry, streaming full-video ads to Youtube's millions of users, daily. Much like Adwords, this program lives or dies on whether it's done well - it needs to be targeted, budgeted properly, and the ad needs to be good!
Social Media & Email Marketing
Building your audience and customer base can't just be about keywords and budgets - it's got to be about engagement. That's where our experts in social media and marketing - and our email marketing software Techmail - come in.
Techmail - easy email marketing
When it comes to online marketing, targeted email marketing is the original trailblazer...and it still works wonders. As great as social media is, there are some things that email marketing still does best: it converts,, it's easy to track, and it's under your control.
Whether you're an association, an online retailer, or any other kind of business, a weekly (or monthly, or daily) newsletter delivered right to your customers' inboxes cuts through like nothing else.
Even better - our top-of-the-range email system Techmail has everything you need for a successful email marketing campaign - hand-crafted email templates, easy subscriber management, and in-depth campaign tracking - all from within your browser!
Social Media Management
Let's face it - having a presence on social media is becoming a necessity. Not only are sites like Facebook, Twitter and LinkedIn a great way to engage with current and potential customers (and increase traffic to your website!), social signals are an increasingly important factor in a website's position in Google, too.
Unfortunately, it's easy for an amateur to get lost among Facebook's traffic graphs and pictures of cats. What you need is a team of social media professionals who are committed to research and reporting. That's us!
We generate shareable content, manage social interactions, and apply our in-depth knowledge of social media trends to help you stay on top of this brave new world.
What's the right mix for you?
Contact us to work out the perfect marketing strategy for your business.