How to find the right SEO expert
August 31, 2021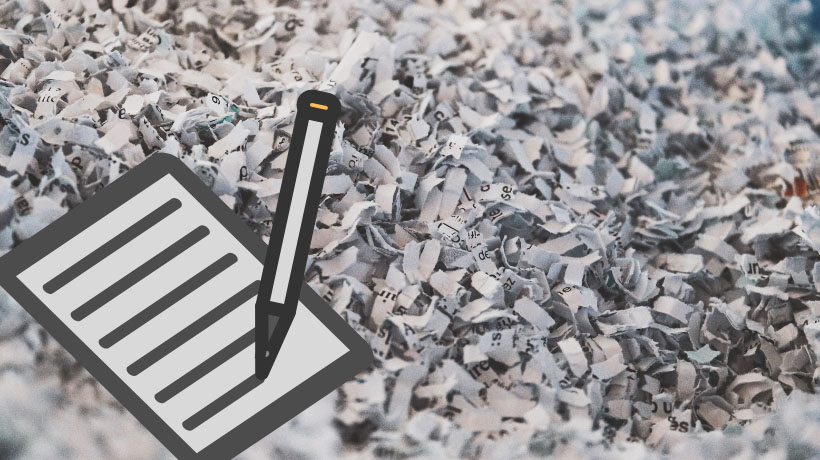 Privacy Policy Essentials: What it is and what to include
March 15, 2022
Keep Your Website Menu Simple
It can seem like a good idea to make your website menu detailed so that everything you do is on display right at the top of the site. However, it can actually push your visitors away. The navigation menu on your website is one of those places that make the difference between a visitor turning into a customer or not.
If your navigation is hard to read, if there's too many items in your menu, if it's hard to open or operate – this can cause your visitors to bounce right off your site. So, it's important that it works well and is clear. Here are some steps to follow to simplify your website menu and make it a breeze for your customers.
Let's take a look:
Important links only
Keep it straightforward. How minimal can you be with your menu items and still communicate best with your customers? Challenge yourself to use only 4 or 5 links, such as Products or Services, About, Blog, Contact. You might think it looks bare, but it has just summarized your business in just a few links.
Assign your secondary links
Secondary links can be added to dropdown menus under these top menus. Don't go overboard with secondary links either but use dropdown menus to flesh out your offerings further. If you find you have pages upon pages to include in dropdowns, consider adding those with lower priority to your footer.
Also, consider your site might need a bit of housekeeping. If you've had a website for several years where pages have been added as your business has grown, some pages could be combined, rewritten, or some streamlining done to help simplify. Need help with this? Get in contact, we can assist you to plan and restructure your site.
Avoid mega menus
You've probably seen mega menus before, although perhaps you didn't know their name. They're often found on eCommerce websites that sell countless product lines with many categories and sub-categories (think sites for appliances, tech equipment, or office supplies). Mega menus are used when there are a lot of secondary links for dropdowns.
When you open a mega menu, it spans the full width of the page on a desktop browser, and you are inundated with clickable options. Mega menus do have their place, but the sheer cacophony that greets your site users is more likely to overwhelm your customers than it is to influence them to buy more.
Unless you have thousands or tens of thousands of products, give the mega menu a miss and keep it simple so you can send your customer to where you want them to go with the least clicks possible.
Remember mobile
When carrying out the upkeep of your website yourself, it's easy to overlook mobile or tablet screens. It's very common for the navigation menu on mobile and tablet browsers to change to a "hamburger menu". This is three horizontal lines in the top right-hand corner of a website – you'll be familiar with it if you've spent time browsing the internet on a mobile or tablet.
It's easy enough to accept the default mobile settings on your website builder, but this may not be what's best for your website. Perhaps menu order changes by default and that don't suit your site. Maybe it only allows for very short menu names and cuts off half the words when viewed on mobile, perhaps it doesn't go quite small enough or quite large enough on mobile. If the menu doesn't work well on a mobile where so much internet browsing occurs, visitors are unlikely to convert to new clients, so make sure you test your site on various devices to ensure a smooth experience for visitors.
Use simple fonts for a clean menu
It's satisfying to find a font you love and want to use on your website. Maybe it matches beautifully with your logo and branding personality.
For your menu navigation, try to avoid "fancy" fonts. They can work wonderfully as headings on your website at a larger font size, but in your menu, you want ease of reading, especially at small font sizes. The font size on menus is sometimes the smallest on the entire site, which makes curly script fonts, serif, and very bold types of fonts unsuitable.
Is it time to give your navigation menu a makeover?